Sworn translations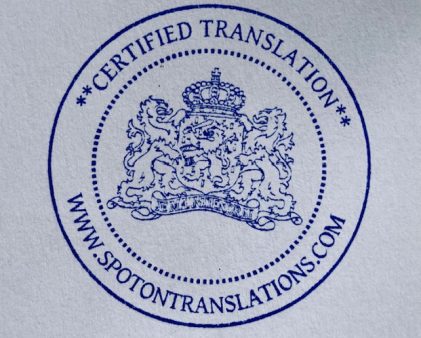 Our sworn translators are registered with the district court and therefore meet the educational and experience requirements set by the register. They provide sworn translations for official bodies.
Sworn translations are certified with a stamp, declaration and signature of the translator. This declaration states that the translation accurately and fully reflects the original document. The translation and declaration are attached to the original source document.
A sworn translation is given legal validity through legalisation. Official bodies such as authorities, courts or notaries can ask for this.
In those cases an apostille or legalisation is necessary, which is a stamp from the court that proves that the translator is actually registered.
Legalisation is an extra step, we will be happy to arrange this for you at the court. We take care of the entire process and you receive the fully legalised document.
If you have any questions, feel free to contact us. We are at your service.